The Factory
Carpets of India is a recognized manufacturing & export house immersed in the fine art of rug making for almost three decades, recognized by some by the name Carpets of India. Each rug manufactured by us conveys a story of its own as special emphasis is given by us in each step of the manufacturing process, the major area of our focus has become reinterpreting classic craftsmanship and combining it with designs which might be different but are simultaneously elegant. Our experience and consistent growth has enabled us to become pioneers in Hand knotted rug business and our dedication and passion towards our quality and designs is the reason for the unparalleled services that we have delivered to our customers over the years.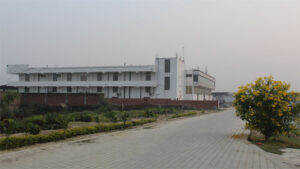 Main dilemmas faced by customers:
Where are my Carpets being made?
All carpets that we are currently making are manufactured in our in house facilities in Bhadohi (carpet city of India) where we provide housing, electricity, education to children and basic health care to all our skilled weavers, even the finishing of all the carpets is done within our factory premises to ensure consistent quality of all our carpets.
How can I be sure that no ill practices are involved while manufacturing and finishing of my carpets?
We are an esteemed organization who have been in this business for almost three decades and have received numerous awards from the Government of India. We have certifications from Care & Fair and Good Weave, these company conduct site surveys at all the weaving centers, factory and other units of an organization before certifying them.
Know Your Carpet
All rugs are handmade by skilled artisans, or in a specialty manufacturing facility and are checked to meet quality standards before shipment.
a. How can I differentiate between different construction?
Each construction that we use for making our carpets has different significant visible characteristics. Looking at the back of the rug is the easiest way to differentiate between different constructions.
1) Hand knotted Persian Rug– A hand knotted rug shows the same pattern on the back (in knots) as on the front and you can even make out the colors that are used in front are the same that are used in the back.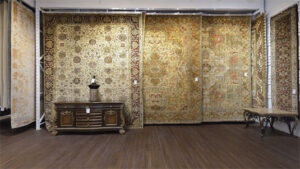 2) Hand knotted Tibetan Rug– In a hand knotted Tibetan rug on the back you can see that the construction shows lines instead of knots.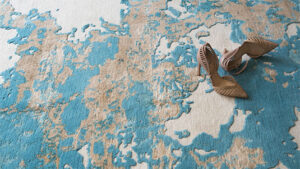 3) Hand Tufted- In a hand tufted carpet on the back you can see that a cloth is being used and you cannot see the material used to weave the rug on the back. Since a hand tufted rug is weaved by machine a glue is applied on the back to hold the knots together and then a cloth is used to make in tight and stable. We don't recommend a hand tufted rugs to customers who are planning to keep the rug for a long period of time and we strongly recommend them not to keep hand tufted in areas of high foot fall.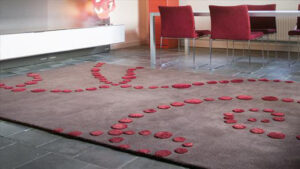 4) Loom knotted- One of the best product in the affordable price range and usually ordered in custom sizes. Loom knotted rugs are made using different type of looms than hand knotted rugs. Usually there is a limitation to the number of colors that can be used in this construction.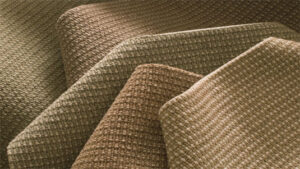 5) Flat weave & Pile Kilims- This segment is made of mostly durable lower end products which are usually ordered for Kids room. The lower price segment attracts a lot of people who need a carpet but keep moving a lot since these carpets a completely foldable.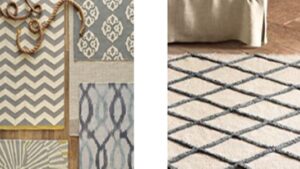 b. How can I tell hand knotted rugs from different types?
Look on the back. A hand knotted rug shows the same pattern on the back as on the front. Hand tufted rugs almost always have a plain backing or show a glue residue on the back. Some machine made rugs tend to show a hazy pattern on the back. If you are unsure, machine made rugs are the only one that can be folded in either direction (like a handkerchief) all others must be rolled.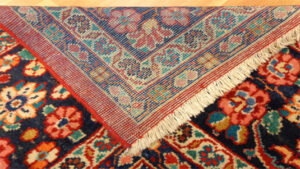 c. How can I tell the quality of a hand knotted rug?
The most important (but not the only) determinant of quality is the knot count. Generally, the finer the knot, hence the more knots per square inch, the higher the rug quality. However wool quality, design, luster and dye method all play a role. The best way is to ask one of our professionals at Karpetsbyrks we will be happy to assist you.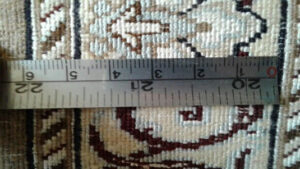 d. What type of design should I get?
Study your decor and the feeling you wish to achieve. Contemporary designs go well with straight line clean furnishings, old world designs with more traditional rooms. However, don't be afraid to mix, some of the most beautiful rooms combine today's looks with things of the past.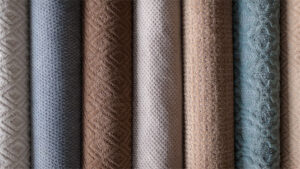 e. HOW CAN I DECIDE?
Ask our salesman to bring the rug to your home on a trial basis. In most cases he will be more than happy to assist you in this process.
  f. How can I differentiate different types of material?
Our most commonly used material are wool, bamboo silk, viscose and real silk. Each material has a different characteristic which can be identified by burning, lab testing the material, contact one of our salesman for more information.
  g. HOW CAN I GET MORE INFORMATION?
Buy a book on the subject, Persian rugs have been around for roughly 3000 years. There are many fascinating stories about them. We suggest "The Splendor of Persian Rugs" by E. Grans-Gruedin.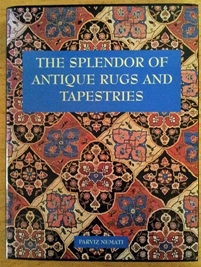 Care and Cleaning
We know that you will enjoy it for years to come. Area rugs are one of the easiest ways to freshen the look, color and style of your home. Like any investment, a rug must be properly taken care of if it is to last. Following are tips for extending rug life.
All rugs are handmade by skilled artisans in a specialty manufacturing facility and are checked to meet quality standards before shipment.
The following seven simple facts will help you to understand your rug and prolong its life:
1) Color
No two rugs are the same. Slight color variations are common for handmade rugs, as dye lots may change over a period of time.
2) Shedding
All wool rugs will shed. Shedding will subside over time, depending on traffic and wear. It typically takes 20-25 vacuums, at a minimum, to curtail shedding. Some will shed for the lifetime of the rug.
3) Sprouts
Loose fibers, or sprouts, are a normal part of the break-in process of handmade rugs. To remove sprouts, use a small pair of scissors to snip them off even with the pile. Do not pull the fiber out, as this can cause a deterioration of the backing.
4) Creases
If your rug has been rolled or folded for shipping, it may include creases. Creases should disappear within a week or two when the rug is laid out flat. Reverse rolling the rug overnight will help.
5) Odor
Odors are caused by dyes, yarns and shipping for long distances in sealed wrap. Most odors dissipate within a week once the rug is removed from the shipping wrap.
6) Fading
If exposed to direct sunlight, rug colors typically fade over time, even if they are fade resistant.
7) Wear & tear
As a general rule, rugs of all materials and constructions should be rotated every 3-6 months to balance color and evenly distribute wear.
MAINTENANCE OF YOUR RUG:
Vacuuming: Routine vacuuming with a high quality vacuum cleaner is the most important thing you can do to maintain the beauty of your rug. Vacuum thoroughly and frequently with a canister vacuum (preferably one without beater bars). This prevents permanent damage by keeping soil particles from working their way deep into your rug. Rugs placed in high traffic areas of your home or office should be vacuumed more frequently. Never vacuum the fringes of your rug, especially a hand-knotted rug.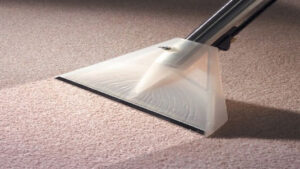 Many of today's upright vacuums are super high powered. The high suction can pull out the threads from the back of a rug and cause "sprouts." Use the handheld attachment to vacuum your area rug, whenever possible. If you choose not to (or are unable to use) the handheld attachment on your upright vacuum, make sure to turn off the vacuum's beater bar, as it can pull fibers from the face of the rug and cause the rug to fuzz. If the beater bar cannot be turned off, set it on the highest position possible before vacuuming. Then carefully place the vacuum on the rug. If the rug has surged (finished) edges, refrain from continuously running the vacuum over the edges, as this will loosen fibers around the edges and cause them to deteriorate. Avoid running the vacuum over the fringes at the ends of the rug, as fraying may occur. Use the handheld attachment to clean the fringes. If a rug is reversible, make sure to vacuum both sides. This will remove grit and grime that can prematurely wear out your rug.
How to Clean Your Rug: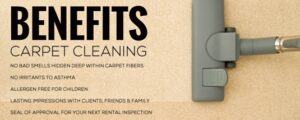 Cleaning Spills: Act quickly following a spill to keep a permanent stain from setting into your rug. For liquid spills, use a clean cloth and press firmly around the spill to absorb as much as possible. Do not rub! This can set the stain deeper into the rug, making it harder to remove and increasing the likelihood that it will re-appear. Clean spills immediately. Once a stain is set, it becomes much more difficult to clean. Our Rug & Fabric Stain Remover can help eliminate many stubborn stains. Never rub a spill, as this forces the spill deeper into the rug. Instead, blot the stain with a clean white cloth.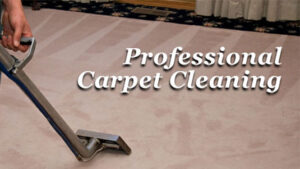 For wool rugs, use lukewarm water to remove any residual stain, as wool is more prone to bleeding and staining than synthetic fibers. Always use clean water to remove any residual cleaner, and dry towels to absorb any remaining moisture.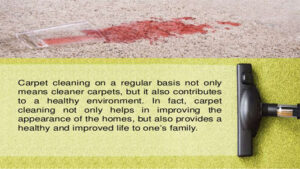 Stain Remover Kit:
For stains – make a solution of water, white vinegar and mild detergent. Mix and gently apply just the foam that rises to the top of the solution to the stained area. Finish using a clean cloth to absorb/remove any residue. For harder to remove stains, professional rug cleaning is recommended. Our Rug & Fabric Stain Remover can help remove stains from rugs or fabrics caused by everyday mishaps. NO BLEACH | NO SOLVENTS | ECO-SAFE.
Food & Beverage Stain Remover:
For use on: food, beverages, protein, chocolate, tea, wine, grass, mildew, coffee, milk make a solution of water, white vinegar and mild detergent in worse cases contact us immediately for further assistance.
Grease & Oil Stain Remover:
For use on grease, crayon, red drinks, cosmetics, iodine, blood, sun block, shoe polish, ink and more! we recommend professional Cleaning for Your Handmade Rug. Always use a professional area rug cleaning expert. Cleaning a handmade rug requires a process different than cleaning wall-to-wall carpet. Inspect the rug with a rug cleaning expert prior to cleaning.
A Special Note on Viscose Rugs:
Viscose is a one of the oldest man-made fibers, though it is not entirely "synthetic" since it is derived from cellulose. Often referred to as artificial silk, or art silk, viscose has the same soft, luxurious look and feel as silk, but at a much more affordable price. It is a popular choice for many area rug styles because it blends easily with other fibers and it takes well to dyes, especially in displaying and retaining vivid colors. For this reason, special attention is necessary in cleaning and maintaining a viscose rug, or any rug made with viscose highlights.
Vacuuming – Regular cleaning using a carpet sweeper is recommended for 100 percent viscose rugs. High power vacuums can be too rough on viscose, but if you do use a vacuum, be sure to set it on a low power setting and disengage the beater bars or set them on a high level.
Removing Stains – Viscose is extremely absorbent so for removing stains using only a clean, damp cloth and a mild cleanser when necessary. For especially tough stains make a solution of water, white vinegar and mild detergent. Mix and gently apply just the foam that rises to the top of the solution to the stained area. Finish using a clean damp cloth to remove any residue. A small amount of fabric softener sprayed onto to the stained area will help to preserve the softness of the viscose fibers.
SPECIAL CLEANING GUIDELINES:
Wool Rugs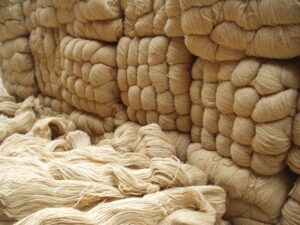 With a dry cotton towel or white paper towel, blot out stain as much as possible. Scrape off any food or debris with a dull instrument. Mix a very small amount of solution of water, white vinegar and mild detergent. With a clean sponge and soap mix (avoid using excessive water), gently remove remainder of the stain and then blot the area with a dry towel. Avoid excessive heat or agitation, as wool rugs are more prone to bleeding and staining than synthetic rugs. We recommend using a professional rug cleaner on an annual basis.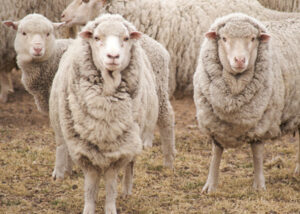 Synthetic Fiber Rugs (Olefin | Polypropylene | Nylon)
With a dry cotton towel or white paper towel, blot out stain as much as possible. Scrape off any food or debris with a dull instrument. Mix a very small amount of solution of water, white vinegar and mild detergent. With a clean sponge and soap mix, remove the remainder of stain and then blot the area with a dry towel.
Indoor/Outdoor Rugs
With a dry cotton towel or white paper towel, blot out stain as much as possible. Scrape off any food or debris with a dull instrument. Mix a very small amount of dish soap with a cup of cold water. With a clean sponge and soap mix, remove remainder of the stain. Allow the area to dry. For all-over cleaning, spray with a mixture of soap and water and rinse with a garden hose.
Natural Fiber Rugs (Jute | Hemp | Coir | Sisal)
Natural fiber rugs inherently have loose fibers and knots. Regularly vacuum rug on low power setting, making sure to vacuum from different angles. Loose threads on the face of the rug should be trimmed with household scissors. To avoid unraveling or damaging the rug, threads on the rug's face should never be pulled. Spills should be gently blotted with a clean, undyed cloth to absorb as much of the spill as possible and prevent spreading. Work from the outer edges of the spill towards the center. If applying cleaning solvents, test on a small area first. For stubborn stains, use a professional cleaning service that specializes in wool rugs. Do not dry clean, as strong cleaning chemicals may damage or fade the rug.
Shag/Shaggy Rugs
Spray extraction, along with use of a wool-approved product, can be used to clean shag rugs. Shedding is normal for wool products and decreases over time. Do not pull yarn out, as this may result in damage to the rug. Canister vacuums without a beater bar are most effective in cleaning shag rugs. Vacuums with beater bars and/or brushes, or those set too low, may abrade the face of the rug.
RUG PADS: (introducing shortly).
PROTECT YOUR INVESTMENT AND YOURSELF: A rug pad provides a durable, long-lasting foundation that protects a rug for years to come.
The proper rug pad can:
Extend the life of the rug by reducing wear and tear and enhancing air circulation between the rug and floor. Help to prevent accidents by holding the rug in place, minimizing movement and slippage. Add extra comfort underfoot by providing additional cushioning and support. Protect all floor types, including both hard surfaces and carpets.
Use a high-quality rug pad under your carpet to reduce surface friction that can cause excessive shedding. Vacuum a new wool rug 1-2 times a week for the first few weeks using a low pressure vacuum cleaner without beater bars. Vacuum in the direction of the pile, not against it. Shedding is natural and to be expected of wool rugs, however excessive shedding in high-quality wool rugs will diminish within 4 – 6 months (or less).
Do not pull loose ends; clip them with scissors to remove. Some wool rugs are made using a large loop weave and these loops can come undone. Do not pull "stray" loops, always cut them back with scissors. Flattening and Removing Creases: Packing and shipping of your rug may cause temporary creases or kinks in your new area rug or runner. These surface waves are not imperfections or damage and will gradually recede.
You can assist in the process of flattening and removing creases by:
Back-rolling or reverse rolling is the fastest and easiest way to remove creases in your area rug or hallway runner. These creases and waves will normally flatten-out on their own so in most cases you can simply allow ample time for your rug or runner to settle. Use rug protectors under the legs of heavy furniture to avoid flattening piles.
Avoid Direct Sunlight:
Direct sunlight will cause the colors in your area rug to fade over time. Place your area rug away from direct sunlight whenever possible. The center of a room is a preferable location to reduce the risk of fading. Draw your curtains or lower blinds to shade your rug. Use protective window treatments or window coatings to block UV rays.
Warranty
We realize that not all things are perfect all of the time. In the event of an actual manufacturer's defect, we require your assistance in processing your claim because most area rug sizes, including 8′ x 10′ and smaller, are rushed directly to you from the factory. We will make an appointment and someone from our office will go to re-roll the rug and pack it for pick up. Take a photo of the defect and mail it to the store manager at feedback@carpetsofindia.com or sales@carpetsofindia.com. Your sales consultant will make arrangements for you to re-select or exchange the rug. Report the defect immediately to the store manager in any case.